NO LONGER PERMENANT
Say Goodbye To Your Unwanted Tattoo With Our Tattoo Removal I+II from CRC Service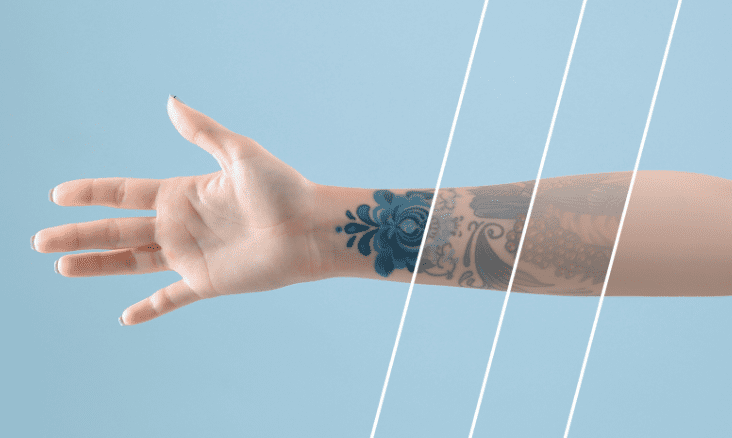 People change, and now your old tattoo can too! Tattoos were once thought of as permanent marks that you would have to live with for the rest of your life; now, with the help of CRC Tattoo Removal I+II, there is a safe, effective treatment option. Whether you're entering a new profession, your style has changed, or you've just fallen out of love with your old tattoo, the professionals at Permanent Makeup and Lashes by Lori provide no blood, scabbing, or scarring Tattoo Removal services!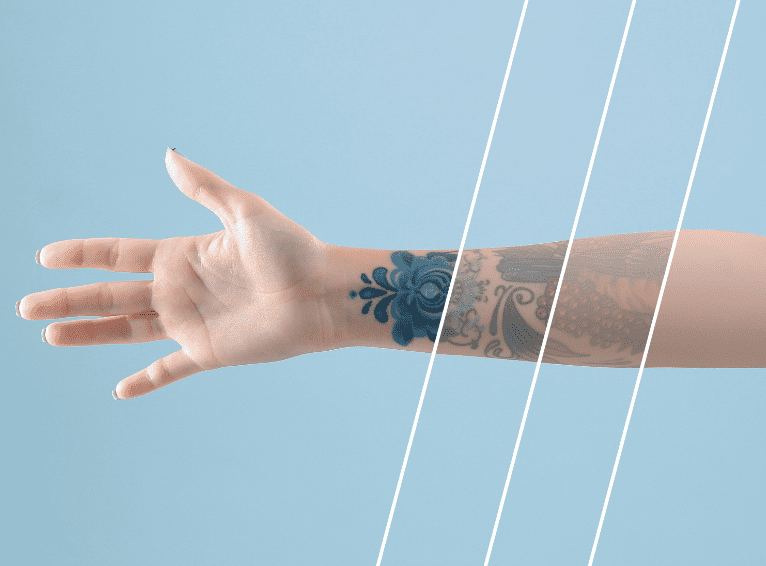 Learn About The Tattoo Removal Process
So, how's it work? Tattoo Removal I+II from CRC is a two-step method of removing body art and permanent makeup tattoos in a safe, laser-free manner. Tattoo Remover I has a low pH and uses acid derived from brown rice and embolic extract (gooseberry) to perpetuate and destroy ink. Tattoo Remover II (high pH) extracts the ink and initiates tissue repair. CRC Tattoo Remover can also be used during the application of permanent makeup for correcting small errors.
Remove Your Unwanted Tattoo in Less Time With CRC Tattoo Remover I+II
Complete removal of body art or permanent makeup is accomplished in less time than other removal techniques, due to less time between appointments and effectiveness of the product. Removal appointments take place in intervals of 2.5 weeks for body art, and 3-4 weeks for permanent makeup. Once the procedure is complete, clients cannot wet the removal area until 6 hours after the procedure. Other than that, clients can continue their daily routine and lifestyle after the procedure. New tattoo or permanent makeup can be applied 4-6 weeks after the last application of Tattoo Remover II.
CRC Tattoo Remover I+II Aftercare Information
The aftercare process of your tattoo removal is just as important as the procedure itself. After the procedure, clients will have to apply Tattoo Remover II 4-6 times per day for 6 days, then 2 times a day (morning and bedtime) until the next appointment. Before reapplying CRC Tattoo Remover II, be sure to wash areas gently to remove the existing layer. Clients should avoid baths, saunas, hot tubs, swimming pools, open water, and exercise within the first 7 days after the procedure. As well as avoid tanning and tanning beds for 2 weeks. If the removal area is in frequent contact with water, first dry the area and then reapply Tattoo Remover II.
Advantages of Tattoo Remover I+II from CRC
There are many benefits to choosing Tattoo Remover I+II from CRC for your permanent makeup and body art removal. This patented system is safety and quality certified in the USA and Europe, as well as produced in an FDA approved facility in the USA. In addition, this technique is a non-scarring, redness, swelling, and minimal discomfort procedure, that is less time consuming than traditional tattoo removal.

Schedule Your Tattoo Removal Appointment Today!
Permanent Makeup and Lashes by Lori is ready to help you love the skin you're in with our FDA Approved CRC Tattoo Removal Services! Start your journey to a new you by booking your appointment online now or find the studio at 1602 U.S. Route Clifton Park, NY 12065! Hurry, in just a few sessions, you and your skin can be ink-free!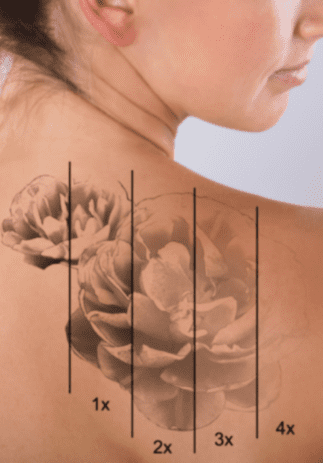 Tattoo Removal Pricing
Per Session